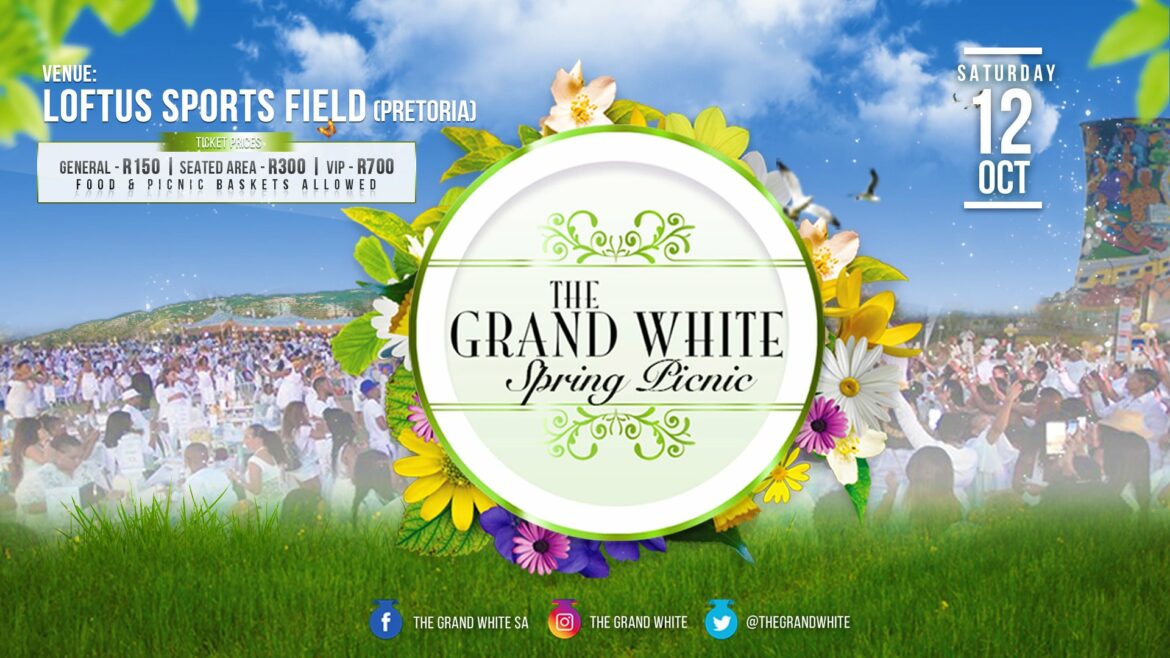 Saturday
November 30, 2019
at 1 PM – 10 PM
Greenpoint Park and Biodiversity GardenCape Stadium Park, 8051 Cape Town, Western Cape
Event Details – What can you expect?
Phase 2 Tickets available until 31.8.2019 midnight
General Access: R150
Seated: R300
VIP Lounge Seated: R700
With each Ticket comes 1 FREE Bottle of white wine Haute Cabrière Chardonnay Pinot Noir 2017 0,75l Ts&Cs apply.
Venue : Loftus Versfeld Stadium
Theme : WHITE with a touch of a rainbow
Lineup: TBA soon
Over 18's only!
T&C's Apply
The Grand White Dinner celebrates its first Spring Picnic in 2019 – with an impressive entertainment program – there are plenty of surprises in store for you!
Spend an extraordinary afternoon & evening together with friends and family.
An event where you arrive as strangers and leave as friends!
During the course of the day, guests will enjoy each other's company; delicious food, live music, speeches, comedy, all kinds of entertainment and much, much more! We promise it's going to be unforgettable!
Here's some info about The Grand White Dinner upcoming event in Pretoria 5 October 2019. Gates open 12pm event ends 10am
– please also read our FAQs for further event info:
Please note that own drinks are not allowed to bring to the venue at all. Each ticket includes 1 Bottle 0,75l , which can be collected at the event.
We run a cash bar with a lot of different drink selections. Water
500ml is R 5. You are more than welcome to bring your own food, but we have some Food trucks at the venue.
The event will take place come sun or rain, the show must go on. Please be prepared to cover against rain and cold evening
Secured Parking for
Valid Ticket Holders R30
Campchairs & Hubbly's
Allowed for FREE